On-demand leadership bootcamps, communities, and resources for education leaders.
Join Warm Demanders and optimize your leadership potential.
AUTHENTICITY QUEST
Read more ➝
If you feel like you can't be yourself as a leader, we believe you're wrong.
And not only are you wrong, but by not being yourself, your leadership is suffering.
Sadly, many education leaders don't even know how to lead true to themselves and are exhausted trying to play a role.
COMPASSIONATE. CONSTRUCTIVE. COURAGEOUS.
The best leaders have a healthy mix of these qualities.
We help leaders like you communicate with clarity, lead authentically, AND find the time for the things that matter most.
VISIT WARM U
WE HAVE GREAT FREE RESOURCES TOO!
⇢ 2-minute articles and videos,
⇢ #WarmDemanders Twitter chat every Saturday morning,
⇢ AND our very popular #QOTD cards!
It's about the journey AND the destination!
Wake up to beautiful and impactful leadership quotes in your inbox.
What does an on-demand lesson look like?
Watch Melody deliver Lesson 16 of 25 about a'handling concerns' from The Remarkable Administrative Professional ☞ ☞ ☞ ☞ ☞ ☞ ☞ ☞
Being impactful in busy times is a tall order!
⇢ Starting a new position and want to give a positive first impression?
⇢ Want to build a remarkable culture, but you're unsure where to begin?
⇢ Your meetings are far from dynamic and rarely surface new ideas?
⇢ Your calendar has become a snapshot of everyone else's to-do lists?
⇢ Need a few strategies to calm and clear your head from time to time?
There's no need to spend your valuable time searching for solutions online.
We've curated a mix of timely options for teachers, coaches, and administrators.
COURSES & TEAM MENUS
Whether you're purchasing our all-inclusive Warm U or one-stop shopping menus for your school or district, your subscription includes ...
⇢ first release of new articles each month.
⇢ on-demand video courses to watch on your computer or our app.
⇢ access to live or recorded monthly author and keynote huddles.
⇢ free downloads of our agendas, guides, planners, and more!
I'm interested in ...
Warm University
PD like Netflix - at your fingertips and when the time is right!
The Leadership Bootcamp
4 weeks of incredible planning tools, leadership systems, and impactful resources!
Are you beginning a new position as a principal?
Or maybe you're an aspiring administrator or tech coach?
Perhaps you're an experienced teacher or administrator and want to optimize your impact?
The Warm Leaders' Community
Follow-up your bootcamp in a community of like-minded leaders!
Would you like to share with other creative warm demanders?
Want to learn more high-impact leadership strategies?
Maybe you'd like some accountability partners as you build and practice new habits?
Warm Demanders who brighten every room they enter! ☀️
Lori Villanueva - Superintendent
The results you crave can only be produced by highly skilled and expertly supported staff, across the board and at every level. When all staff can access the information and support they need to be great at their jobs, culture improves and your results will become a true reflection of your leadership. This is Warm Demanders!
Rhae-Ann Holoien - Superintendent
I feel that time and efficiency have been gifted to me. Warm Demanders has allowed me to build my technology skills. The lessons that they teach me, I am able to pass to those whom I work with so everyone benefits. The process ensures that I can be a tour guide who works elbow-to-elbow with staff as we learn together.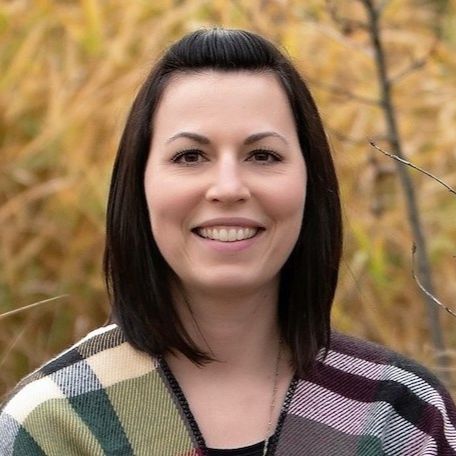 Katrin Heim - Innovation Coach
My ability to coach others improved because I now engage with greater awareness, intention, and understanding of various perspectives that contribute to the complexities of education.
John Middleton - Principal
My teachers are excited about our new pd site. It's just awesome!
Susan Barton - Technology Coach
The ideas are so innovative, yet simple to integrate. Working with Aubrey instilled confidence in me and this has helped me on my journey to being a successful leader early in my career.
Perhaps you have questions?
I'm interested in a few courses right now! Can I take multiple courses at one time?
My school would like multiple community memberships. Is there some kind of discount?
We'd like a large amount of one course. Is this possible?
Can I upgrade from a course or my current package?
Can I use a purchase order?
Do you have presentations that align with your courses?
Is there anything we've missed? Click below and we'll get back to you within 24 hours!